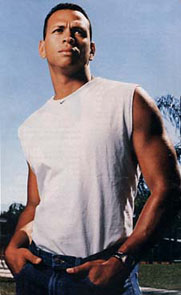 The other sports are just sports. Baseball is a love. ~Bryant Gumbel, 1981

If you follow baseball this quote likely hits home with you. No one had to teach you to love baseball, you just did. When you showed up at the park you found an inherent beauty in the freshly groomed outfield grass, and perfectly chalked lines heading from home to first and third to home. Nothing tastes better than a ballpark frank and a beer. Even if your seats were absolutely terrible, there was something downright beautiful about being at the park.

In keeping with this love, there is nothing better than watching guys play that you can simply tell just love the game. They may not even be the best players, but they run out every ground ball, they hustle onto the field after the national anthem. They dive in the dirt any time any such opportunity presents itself. Those hard nose classic players like Pete Rose and Ty Cobb - however hated they may be, are still infinitely loved among baseball aficionados and not just because they are great, but because they loved the game - and they played like it.

In 2000, when Alex Rodriguez was anointed a 252 million dollar contract by then Texas Rangers General Manager John Hart (the single most lucrative athletic contract in sports history), major expectations were singularly foisted upon one of Major League Baseball's up and coming young superstars. After 3 personally successful seasons (though the team struggled mightily), A-rod grew impatient with the lack of success and with agent Scott Boras, began looking for other options. This was obviously complicated by the magnitude of his contract. In many ways, he seemed entirely unmovable - only certain teams would be able to handle the financial burden he brought with him.

Fortunately for A-rod, baseball's biggest franchise came calling. In 2003 Yankees owner George Steinbrenner, notorious for opening his wallet to bring home baseball's biggest names - Roger Clemens (on more than one occasion) and Reggie Jackson to name a couple - negotiated a trade sending rising star Alfonso Soriano and some prospects to be named to the Rangers for Rodriguez.

Yankee fans were flooded with excitement. Fresh off new Yankee hero Aaron Boone's miraculous game winning homerun versus the Red Sox in the 2003 ALCS, he was ousted from his position by the incumbent superstar. Rodriguez got his wish - finally playing on a perennial contender, but with it came sacrifices - surrendering his career position - shortstop - to Yankee captain Derek Jeter, to move to third; and surrendering his career number - 3 - because it had long since been retired in honor of Yankee great, George Herman Ruth - better known as the "Babe".

A-rod amicably accepted his new role, excited to be apart of a team which undoubtedly would contend for a World Series birth every year. However, 2004 proved to be a troubling year for A-rod. Playing for the Yankees brought a new set of pressures - both from the media and his new boss. The Yankees win. Period. That's just what they do. A-rod's only job was to help the Yankees win. Personally, A-rod's batting average, homerun, slugging percentage, on base percentage and RBI totals dropped. Furthermore, his struggles at 3rd were greatly noted - as he fumbled around trying to find comfort at the position.

The ever impatient Yankee fans quickly became impatient. However, the Yankees trod along into the playoffs, racking up 101 wins and winning the Eastern division. They mowed through the Minnesota Twins in the American League Divisional Series, 3-1, A-rod growing quickly back into favor, going 8 for 19 with a HR.

Yet again the Yankees found themselves matched against the Boston Red Sox in the American League Championship Series - the baseball public knowing the Red Sox would inevitably tumble again - just as history dictated. The Yankees cruised to a fast start, jumping out to a 3 games to none lead, winning the Game 3 19-8 no less. After jumping out to an early 2-0 lead in Game 4, the Red Sox fired back in the 5th inning, taking the lead 3-2 off the bat of Boston hero David "Big Papi" Ortiz, who hit a 2 run single. But the lead was short lived as the Yankees fired back the very next inning, scoring 2 more. The score stuck unti the bottom of the ninth.

Future Hall of Fame closer Mariano Rivera came in and the baseball world watched, as the Red Sox seemingly helplessly let another slip away to the Yankees. After Rivera walked Kevin Millar to begin the inning, the Red Sox quickly subbed the speedy Dave Roberts as a pinch runner. On the first pitch Roberts took off for second and cleanly swiped the bag. Bill Mueller then singled and Roberts scored - effectively sending the game to extra innings. In the bottom of the 12th Manny Ramirez stepped up to the plate and hit a single. Yet again, Boston hero Big Papi stepped to the plate. This time blasting a walk-off homerun, giving the Red Sox the extra inning victory. The rest is history. A-rod was an unimpressive 8 for 31 in the series, but he did belt 2 homeruns.

And that is the closest Alex Rodriguez has ever come to a World Series. In 2005 and 2006 Rodriguez returned to his dominant offensive form. His 2005 was so impressive, he won the MVP, belting 48 homeruns and knocking in 130 runs. The Yankees again made the playoffs, only be quickly ousted by the Anahiem Angels in 5 games. A-rod struggled mightily in those games, managing only 2 hits in 15 at bats. In 2006 A-rod's production dropped slightly from 2005, but again the Yankees cruised into the playoffs, only to be ousted from the first round again. This time in 4 games and A-rod managed only 1 hit in 14 at bats.

Throughout the 2005 and 2006 seasons A-rod endured an onslaught of boos and harassment from the Yankee faithful. Casual observers found this criticism to be wholly undeserved, citing A-rod spectacular regular season production. Furthermore, Rodriguez had never been a troublemaker off the field, and was generally considered a well-respected individual away from the game. Those more in tune with the baseball world, saw some merit to the criticism, citing his monster contract and utter lack of productivity in the playoffs. Questions began to swirl - Could A-rod perform on the big stage? Was Steinbrenner's pressure too much? Was the New York media getting to him? Were the fans getting to him? Dozens upon dozens of questions were hashed and rehashed on ESPN and FoxSports and any sports coverage network, publication, and website daily.

Suddenly the debate turned in a new direction - A-rod vs. Jeter. Who was the better player - the big contract slugger or the longtime Yankee hero? Murmurings arose of a personal conflict between the two, only further embroiling the situation. Yankee fans' hatred for A-rod seemed to read new heights. But the question is: Why does everyone hate A-rod?

Baseball analysts would be quick to tell you that A-rod is despised and Jeter is beloved simply because of their post-season production. For all his career, Jeter has been viewed as a winner - since his '96 Rookie of the Year campaign, when the Yankees won their first World Series in 18 years. A-rod on the other hand has played on teams which were never truly contenders, in fact losing to Jeter's Yankees in the 2000 ALCS was as far as he'd gotten before becoming a Yankee.

But that's a far too simple assumption and assertion for the game of baseball. Even in a game where stats seemingly reign as the God of the baseball world, justifying Yankee hatred for A-rod as opposed to Yankee adoration for Jeter is far too systematic.

It comes down to one simply factor: A-rod doesn't love the game. And Yankee fans know it.

To say A-rod doesn't enjoy playing baseball would be a brash overstatement. But to say that he loves it, would be entirely untrue.

When you stack Derek Jeter up next to A-rod in terms of sheer statistical production, let's face it, Rodriguez trumps him in many major categories - homeruns, rbis, slugging percentage. In others Jeter has a slight edge - average, on base percentage and hits (by about 100 - his greatest advantage). These differences could easily be chalked up to the type of player each is - A-Rod the power hitting slugger, who drives in runs and hits in the middle of the lineup. Jeter on the other hand is more of a singles hitting, get on base type of guy, who scores runs and bats at the top of the lineup. As far as fielding goes, A-rod won two Gold Gloves before Jeter ever did. In fact, Jeter did not win a Gold Glove until A-rod became his teammate and moved to 3rd base (Jeter has since won 3 straight). A-rod's fielding percentage as a whole is slightly below Jeter's (.974 to .975); while A-rod's fielding percentage at SS is slightly above Jeter's (.977 to .975). So defensively it's essentially a draw.

But therein lies the problem: If A-rod is essentially producing just the same, if not better than Jeter, why does he receive all the hatred? Jeter's had his fair share of poor playoff performances, including a 6 for 40 in that same 2004 ALCS against Boston where A-rod struggled.

So I return again to that simple fact: A-rod does not love the game.

What evidence do we have to support this claim?

Well, the year 2000 is a tremendous starting point. When A-rod's free agent year approached, he made it abundantly clear he was leaving Seattle. He wanted the big pay day the Seattle Mariners simply would not (or probably could not) give him. Ranger owner Tom Hicks came calling to the tune of 252 million. A year later, Jeter was met with the same opportunity, to strike it rich in free agency. He opted instead, to stay with the Yankees (striking it rich to the tune of 189 million over 10 years). Some would casually dismiss this and say, "A-rod simply wanted to play for a contender and Jeter already had that luxury." But that just doesn't fly considering A-rod's 2000 Mariners made the ALCS and gave the Yankees a run for their money, finally losing in 6. In fact, the very next year, the Mariners won more games. It wasn't about "playing for a contender" - it was about making a payday. And that he did. It must be noted that Jeter did as well, but after signing his contract, CNNSI reported that he had this to say, "I never intended to play elsewhere," Jeter said, "and to be honest with you, never intended to look elsewhere." A-rod's intentions were not the same. Sure, Jeter was fortunate enough to play for a team which could both contend and afford to give him that mega contract, but he made his intentions clear: I want to be here.

Fast forward to July 1st of 2004. Deep into the 12th inning in another heated matchup with the Boston Red Sox, the game is tied 3-3. With two out and runner on second and third, Red Sox catcher Jason Varitek hits a lazy pop up which is sailing towards foul territory on the 3rd base line. While A-rod slowly trots backwards watching the ball float foul, Jeter streaks towards the stands, making a beautiful back hand catch and launching himself into the stands. Seconds later he rises to his feet, his face cut and bleeding. Ball in his glove. Watch the video and watch A-rod lazily trot. He never so much as thought about risking himself for that ball, whereas Jeter, knowing full well the limits of Yankee stadium, (where he had played for 8 seasons at this point)went after the ball like a man on fire. He made the catch. Then a trip to the hospital. The Yankees won that game.
Here's the video: Jeter dives into stands

Fast forward now to later that same month. Before the Red Sox went on their magical run to the World Series, they encountered the Yankees on numerous occassions. On a rainy Saturday in July, and Rodriguez at bat in the 3rd inning, a pitch sailed in his direction, plunking him squarely on the elbow. Rodriguez began his trot towards first yelling at then Red Sox pitcher Bronson Arroyo. Varitek stood between the pitcher and Rodriguez, attempting to ward off potential conflict. Rodriguez and Varitek began jawing, Rodriguez using language he would later admit which was "strong and ugly" according to CBS sports. Varitek, the grizzled captain of the Sox took offense and promptly shoved Rodriguez, which further escalated the brawl to bench clearing mayhem. After home plate umpire Bruce Froemming restored order, he ejected Rodriguez and Kenny Lofton of the Yankees and Varitek and Gabe Kapler of the Sox. The Red Sox went on to win the game in dramatic fashion, with Bill Mueller hitting a game winning 2 run homerun off Yankee closer Rivera.

Some could perceive A-rod's actions as passionate, but they were hard to perceive as such. The Yankees were up 3-0 at this point and obviously already had Arroyo on the ropes. A-rod could have much more sensibly helped his team by trotting to first - preserving himself for later at bats and opportunities to knock in runs. If he wanted to convey that he was not intimidated, a simple glare towards Arroyo as he trotted down the line would have easily accomplished this. But for whatever reason he felt like opening his mouth. He then proceeded to open his mouth to the wily Red Sox captain, which is what erupted the brawl. It's as if he had become some enraptured in his big money contract, his value if you will, that he felt the need to say, "Hey, do you know who you are throwing at? I'm worth 252 million dollars?" I realize this is highly speculative, but for what other reason did he feel the need to say something? Its as if he were honestly personally offended that Arroyo hit him. I can't pretend to know what Jeter would have done in this situation, but it seems to me he would have trotted to first base, maybe said a little something, but let it be done with. Regardless, A-rod getting fired up didn't propel his team to new heights - a old trick Braves manager Bobby Cox, or current Cubs manager Lou Pinella seem to have perfected. It instead served as a major distraction - and gobs of unnecessary negative media attention - of which he already had aplenty. The Yankees went on to lose the game. Very much unlike Jeter's team first effort diving into the stands just weeks before, A-rod's selfish actions hindered his team's success.

Fast forward again, now to 2007. On July 6th, Alex Rodriguez crushed his 493rd career homerun. A seemingly inconsequential number. However, this homerun tied him for 22nd all-time in baseball history. And with what player? None other than Yankee legend Lou Gehrig. When approached after the game by a reporter with this feat, A-rod's response was this: "Cool." That's it. Not only did his single comment simply forsake the Baseball gods, he didn't seem to see any significance to the fact that he had just tied a Yankee and baseball legend - one of the greatest players to ever grace the diamond. Earlier in the year Jeter hit a lazy grounder which turned into hit number 2215, passing another Yankee legend Joe Dimaggio for 5th all-time in Yankee hits. In the tunnel from the locker room to the field there is a sign hanging which reads "I want to thank the good Lord for making me a Yankee," the immortal words of Dimaggio himself. Jeter touches this sign each night when heading to the field. He understands the importance, the history. Yet when asked Jeter downplayed the achievement, saying totals like that come when you play for so long. In a post game interview, with a dirt stained uniform, he responded, "Anytime you mention his name its something special. But more importantly we won the game." The reporter persisted asking him about it again and whether or not he got goosebumps, Jeter again replied, "Oh no question, you know the fans here are great, anytime they something like that it makes you feel good, but you have to put things in perspective, and the biggest thing we need to worry about right now is getting wins." So not only does A-rod express not a single sentiment of baseball history, he doesn't even defer and discuss the importance of helping the team. Jeter single handedly trumps him, accomplishing both in two short answers. He both deferred his accomplishment and brought up the importance that his team wins. Yet another reason why he will be infinitely more loved by Yankees fans than A-rod ever will.

When you strip away all the physical attributes and contract details and playoff performances, the singular difference between Alex Rodriguez and Derek Jeter is this: Jeter loves the game.

A-rod plays it like he's paid to.
Jeter plays it like a kid.
A-rod wants personal accomplishment.
Jeter wants to win.
A-rod could careless about the records, unless he has them.
Jeter respects the records and doesn't even view his accomplishments in context of them.

Though I've seemingly strayed from my opening paragraph's about the fan's love affair with the game of baseball, it all comes full circle now. People love baseball. And people love watching people play baseball that love to play baseball. Alex Rodriguez does not love playing baseball. And that is why people do not love Alex Rodriguez.